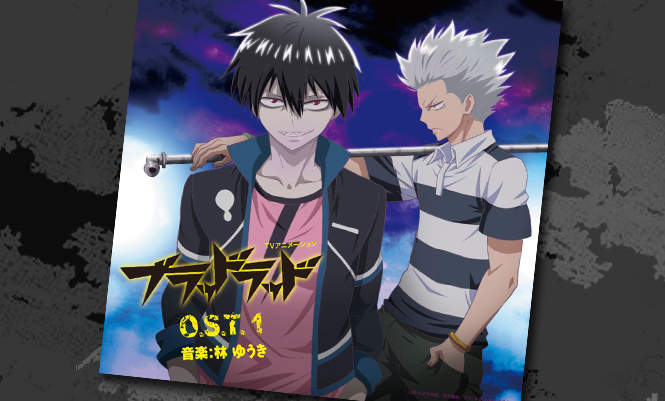 Blood Lad OST Release Information!Edit
On August 8th, the Blood Lad website updated with information on the upcoming OST (Original Sound Track).
Release Date: August 28th, 2013
Contents:
Background Music (Music by Yuki Hayashi)
Twilight - Yanagi Fuyumi's Character Song (CV: Nomizu Iori)
LOVE & HATE - Hydra Bell's Character Song (CV: Sarah Emi Briduct)
Masquerade - Blood T. Liz' Character Song (CV: Nanri Yuuka)
Staz & Wolf's (CV: Osaka Ryota & Terashima Takuma) cover of the hit song, Yah Yah Yah by Chage & Aska ! (English lyrics here )
Ad blocker interference detected!
Wikia is a free-to-use site that makes money from advertising. We have a modified experience for viewers using ad blockers

Wikia is not accessible if you've made further modifications. Remove the custom ad blocker rule(s) and the page will load as expected.