Blood Lad Themed Drink Menus!

Edit
This isn't exactly important news, but I thought it was fun!
Blood Lad, along with a few other anime, is collaborating with a karaoke bar (I believe the restaurant's name is Iron Chef Ikebukuro, though I could be wrong) to add themed drinks and other items to their menus! With each Blood Lad drink is a Blood Lad cup coaster :D
You can see the website's information here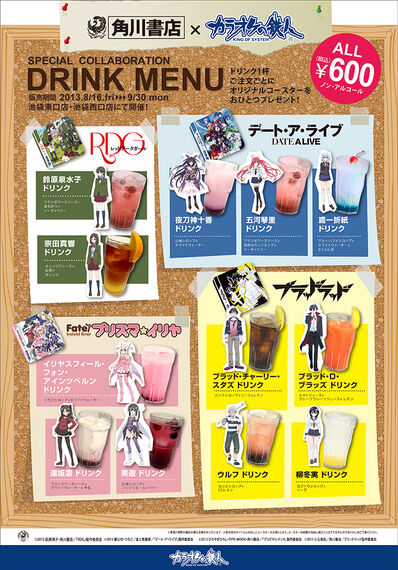 Ad blocker interference detected!
Wikia is a free-to-use site that makes money from advertising. We have a modified experience for viewers using ad blockers

Wikia is not accessible if you've made further modifications. Remove the custom ad blocker rule(s) and the page will load as expected.