DVD BonusesEdit
With the anime well on its way, the Blood Lad team decided to update on a few bonuses that will be thrown in for the buyers of the DVD/BD release. Information on the basics of the DVD sets can be found on my previously written page here .
Special Offer 1:Edit
At a few locations, including Animate stores and Amazon, bonus jackets, posters, and other artwork will be given with the purchase of the DVD/BD. More information about this offer here .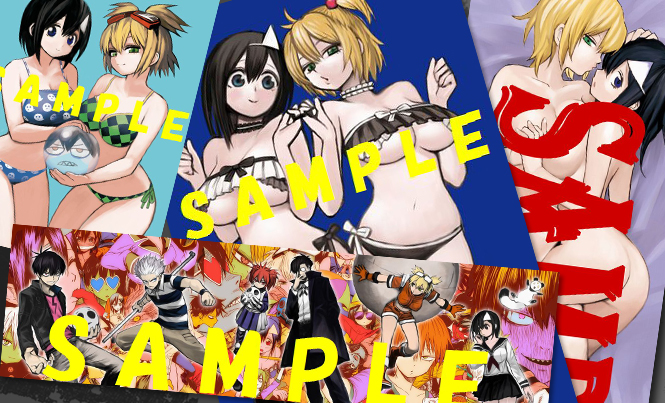 Special Offer 2:Edit
For those who preorder their set, an autographed drawn picture of Fuyumi and Staz will be sent along with the purchase. More information on this offer here.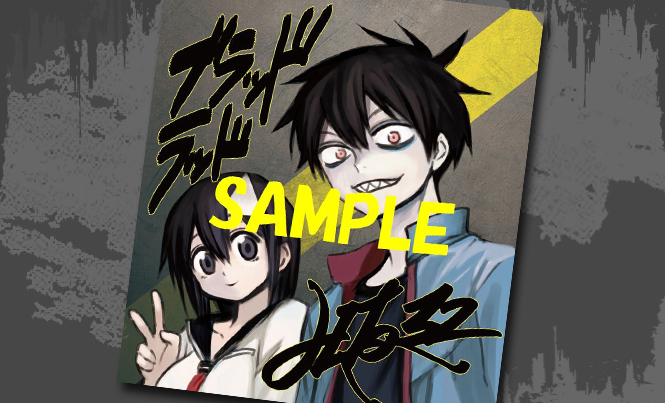 Special Offer 3:Edit
This I mentioned previously, but did not have as much detail as I do now. The limited edition version of the DVD/BD set includes the following:
Completely original comics revolving around Wolf and Staz drawn by Kodama Yuuki himself, along with spin-offs like Blood Lad Brat.
Ticket priority for purchase for an event with the cast of Blood Lad in January of 2014. (event details here )
One drama CD with the voice actors of Fuyumi and Staz, and others.
A "free talk" session between the members of the "Third-Eye Cafe's Round Table" (included on the same disk)
Special jackets and cases drawn by Kodama Yuuki.
End cards by popular artists Huke (Steins;Gate, Black Rock Shooter) and Okubo Atsushi (Soul Eater)
(You can see the end cards at this page here )
More about this offer can be found here .
Ad blocker interference detected!
Wikia is a free-to-use site that makes money from advertising. We have a modified experience for viewers using ad blockers

Wikia is not accessible if you've made further modifications. Remove the custom ad blocker rule(s) and the page will load as expected.