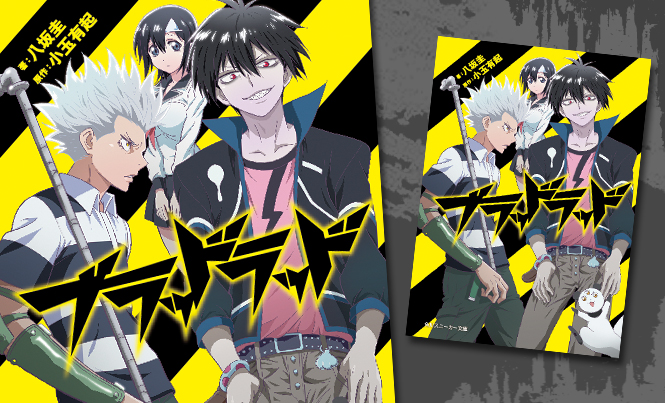 Blood Lad Novel Announcement!Edit
On 5/31/13, along with a ton of other updates, the Blood Lad Official Website announced the release of a Blood Lad Novel! Here are the details. You can also see for yourself here
The novel has already been published and is circulating in Japan. There is no copy of the novel, in Japanese, English, or German online.
Novel Title: Blood Lad
Japanese Release Date: July 1st, 2013
Original: Kodama Yuuki
Author: Yasaka Kei
Illustration:  Kanata Yoshino, Blood Lad Production Company
Ad blocker interference detected!
Wikia is a free-to-use site that makes money from advertising. We have a modified experience for viewers using ad blockers

Wikia is not accessible if you've made further modifications. Remove the custom ad blocker rule(s) and the page will load as expected.